SEO - Search Engine Optimization
Back to Dashboard

It's one thing to create a content-based site, but it's another to bring in organic traffic from search engines. and Tash has a number of features to help your site, which we explain below.
Homepage Meta Tags
Tash has a dedicated
SEO
settings for each site. The first thing you will find is a set of META tags that you can define for your site's homepage as shown below.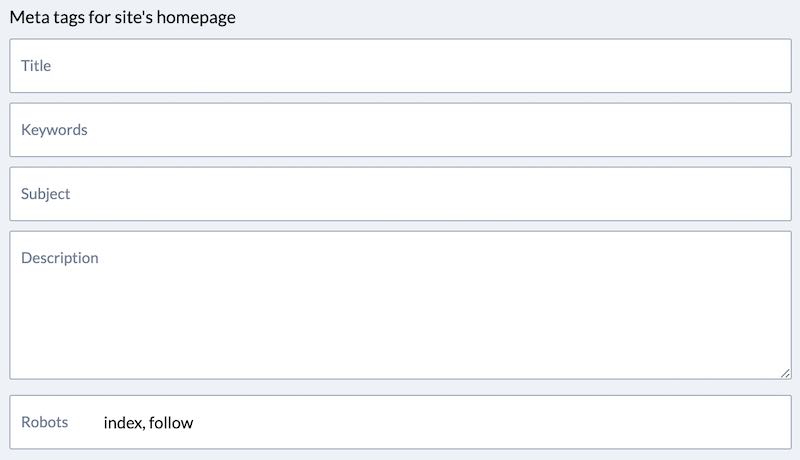 META tags are usually processed by search engines and you can modify them for your site's homepage here. For each of the content page, Tash already defines a variety of META tags for not only search engines but also for social media (e.g. images) and is already highly optimized for each content.
Sitemaps
In the next tab, you will also see
Sitemaps
. Sitemaps are a great way to submit your site's links to search engines like Google and Bing. We highly recommend that you connect add your site to
Google Search Console
(previously known as Google Webmaster Tool) and add your site's sitemap. It will help your site to be indexed by Google search engine and also track how your site performs from search engine perspective (e.g. SEO).

Got questions?
Get in touch with us